3300 PSI Electric Pressure Washer for Cars Homes Driveways Patios Orange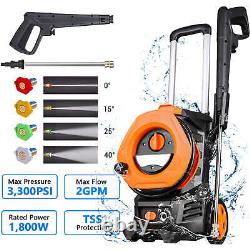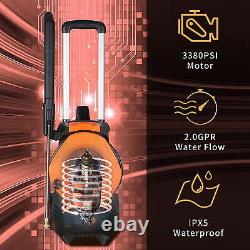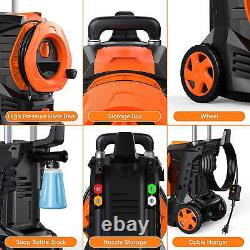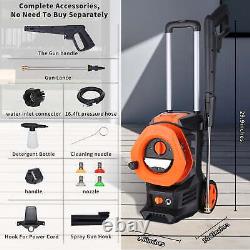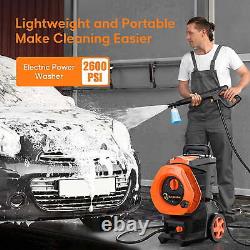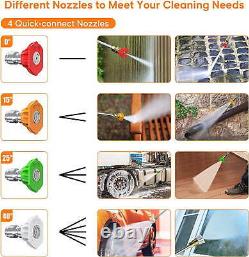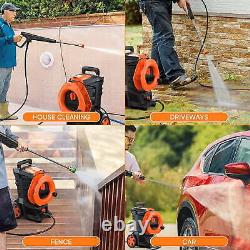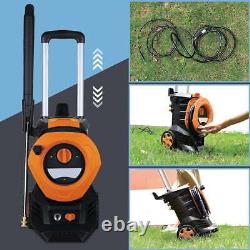 Pressure Washing Makes Cleaning A Whole Lot of Fun. Are you tired of scrubbing or feel that your deck needs more help than you can provide? Are you Still cleaning your patio and sidewalks using a garden hose? The SUGIFT electric pressure washer is durable and reliable, designed for the toughest cleaning of patios, decks, driveways, house siding and all the dirt, grime, mold, etc. SUGIFT electric pressure washer gets your dirty work done and will make your life a whole lot easier.
Everything would shine out and the cleaning chore will be done several times faster. Max Pressure: 3300PSI (Rated 2600PSI). Max Flow: 2GPM (Rated 1.6GPM).
Sound pressure level: 87±3DB(A). A pressure washer is a great cleaning tool if used properly and safely when using your pressure washer. Never point the gun at any person or pet, and Never allow children to play around with a pressure washer when it is in use.
Power Pressure Washer: Packed with a powerful 1800 Watt motor, our electric power washer for house and car delivers up to 3300 PSI of water pressure at 2.0 GPM of water flow. This electric power pressure washer will remove tar and grease from concrete, heavy mildew stains, oil stains, rust from steel, caked mud on equipment, and other stubborn gunk and grime, gain cleaning power in your hands easily. 5 Clean Mode: This electric power wash with 4 mental spray nozzles allows you to change the width of the spray you want. Our car pressure washer cleaner machine also has a detergent tank for easy soap application, which is more convenient and sufficient for various cleaning applications.
Hose Hook & Convenient Wheels: The portable high-pressure power washer has a hose hook to conveniently protect and store the 26ft high-pressure hose. Help prevent kinks in the high-pressure hose. Two durable wheels make our corded electric home power washer more easiest to maneuver. Total Stop System(TSS) With GFCI Plug: The portable pressure washer machine features an automatic total stop system that switches the motor on and off when the lance trigger is operated or not, prolonging the motor life and reducing electricity consumption.
35ft electric cord with a GFCI circuit breaker allows you to use the power pressure washer safely with any exterior outlet. Easy to Assemble and Professional Support: Certificated by CSA.

---