Electric Pressure Washer 4000PSI Max 2.8 GPM Power Washer with Smart Control a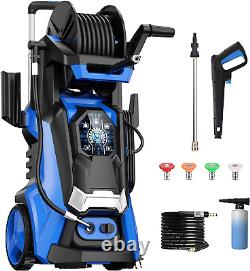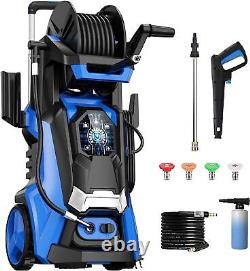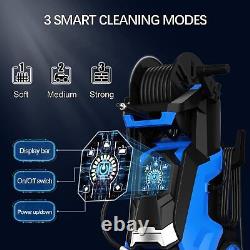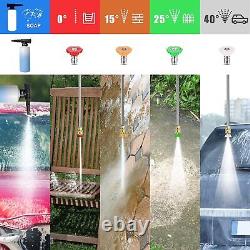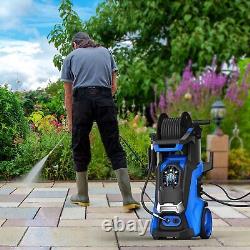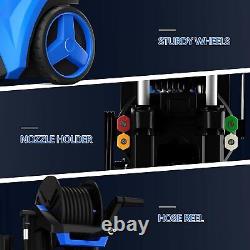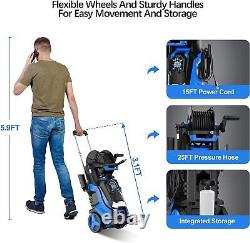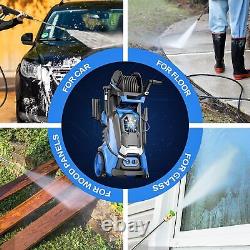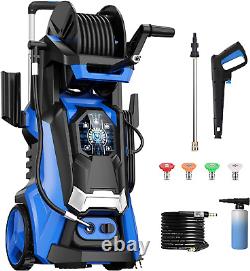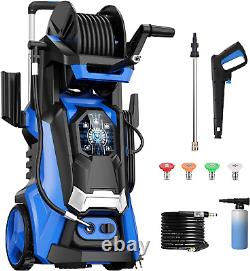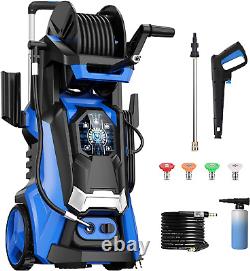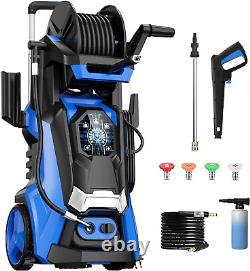 Powerful 1800 Watt universal motor, generates Max up to 4000 PSI and 2.8 GPM of water flow. The pressure washer is equipped with large and stronger wheels and can be moved anywhere at any time.
And long high pressure hose for greater reach. The hose can be hung on the machine. The power cord can be hung on power cord holder. Hose and most of the accessories can be stored directly on the device for economical storage in the available space.
Upgrade digital pressure control, pressure washer features the latest smart touch screen features a adjustable pressure function for precise pressure adjustment. Including 3 cleaning modes, (soft, medium and strong), 15 pressure levels, you can change the water flow pressure with just a touch of the +/- button. High-quality brass connectors can be easily connected to the pressure hose and nozzle, quick connect and leakage-free. Power Pressure Washer Features Safety Automatic Total Stop System (TSS), which automatically shuts off the pump when trigger is not engaged to save energy and prolong pump life. Built-in overheating and protections further ensure safety and durability. Make your cleaning work easier and safer. Power washer comes with 5 interchangeable nozzles (0°, 15°, 25°, 40°and soap). 0º - areas that are high and hard to reach; clean crevices in sidewalks or driveways; 15º- use on concrete, brick and other hard surfaces with stubborn stains; 25º- use on painted surfaces, wood siding, fences and lawn mowers;40º- use on windows and screens;soap- use to spray soaps and detergents.
Freely select the high-pressure nozzle best suited to your task.

---